I discovered so many amazing shops and blogs this month that it was really hard to choose! I ended up choosing
Brit + Co.
as my Blog of the Month and
Lotta Losten
as my Shop of the Month.
I discovered
Lotta Losten
because Twitter recommended it to me as an account to follow. I saw that it was an Etsy shop so I checked it out and it was amazing! They make beautiful jewelry that's like a wearable sculpture. I was happy to see that they just barely squeaked by my requirement for having 50 sales or less, with 45 sales. So without further ado, feast your eyes on the amazingness that is Lotta Losten!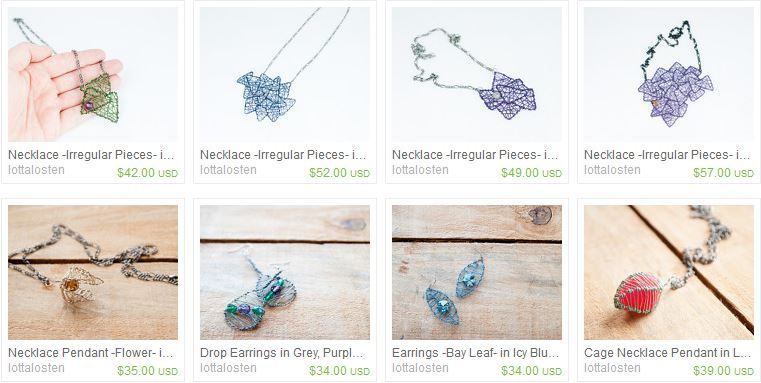 I discovered Brit + Co. just a few days ago while checking out a ton of new blogs. She's been called the Martha Stewart of Silicon Valley and I'm sure you'll see why. Besides sharing cool DIY ideas, style, health, tech, and more, she has
a shop where you can buy craft supplies
. She also sells
Brit Kits
, which are a monthly subscription for a box full of supplies for DIY projects. So far
this
is my favorite tutorial I've read on her site. It's so simple but something I would have never thought of doing!