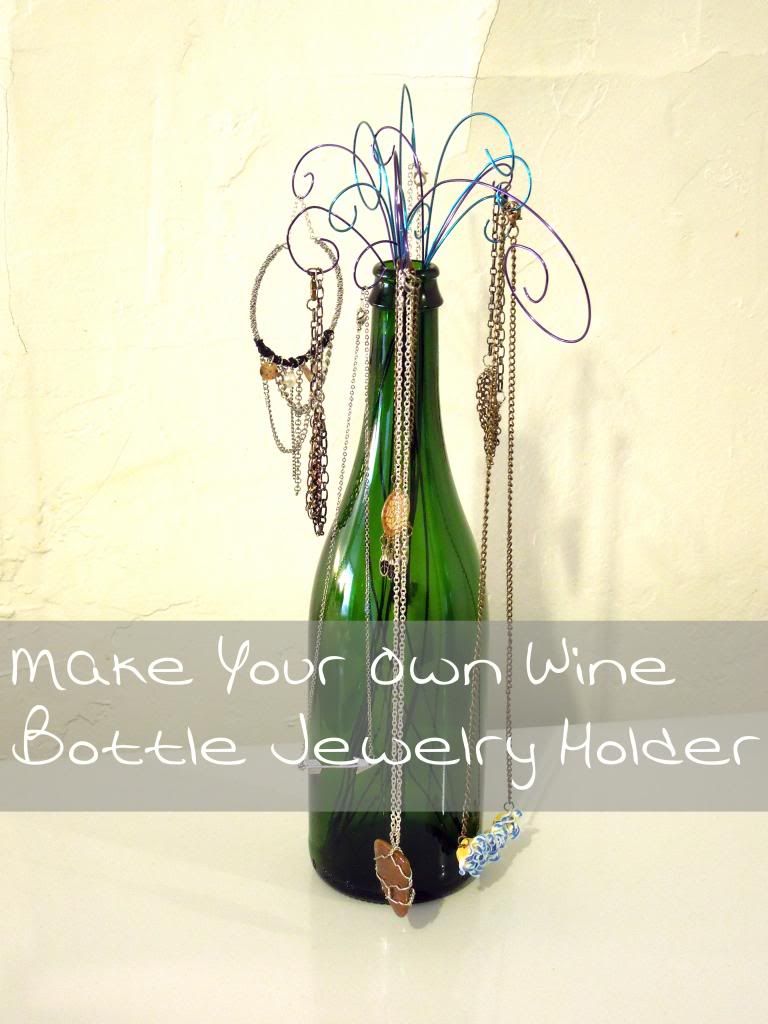 I saw
a version of this on Pinterest
and thought it was a great idea. I looked for cool bottles in thrift stores, but couldn't find any that I really loved, so I ended up using this sparkling cider bottle. You could also use a wine bottle or a vase or any old bottle. In the original version, they use resin to keep the wires in place, but I like the idea of being able to rearrange the wires. Plus my way is much cheaper, because resin is expensive! (and time-consuming) I made my version in about an hour. I used wire that I already had. I bought it from a craft store awhile ago. The wire I used was perfect for lightweight jewelry, which is what I intended this for, but if you plan to hang heavier jewelry you should use heavier wire. You can buy floral wire at Dollar Tree or you can buy wire at a craft store or online.
This was super simple and fun to make. All you have to do is cut pieces of wire of varying lengths. Make sure they are the length of your bottle plus enough extra for a loop. I cut all of my wire pieces first and put them in the bottle. Then I made spirals on the end of each wire with round pliers. Then I just hung my jewelry on it and that was it.
This jewelry holder looks different from different angles, so it also serves as a cool piece of art.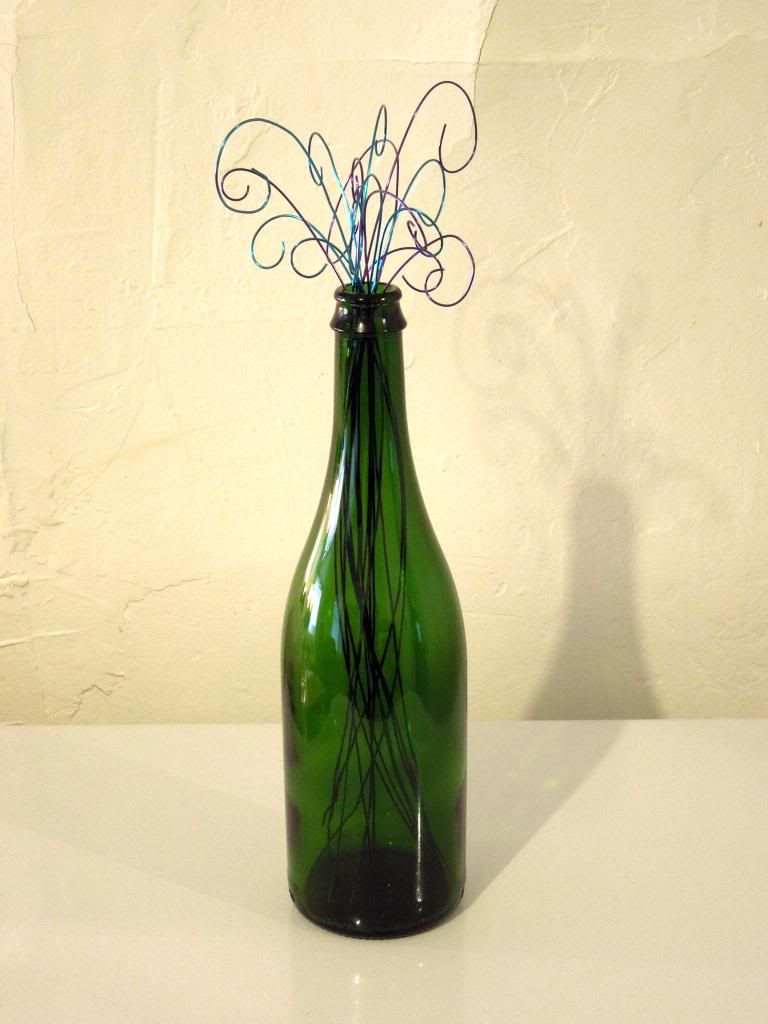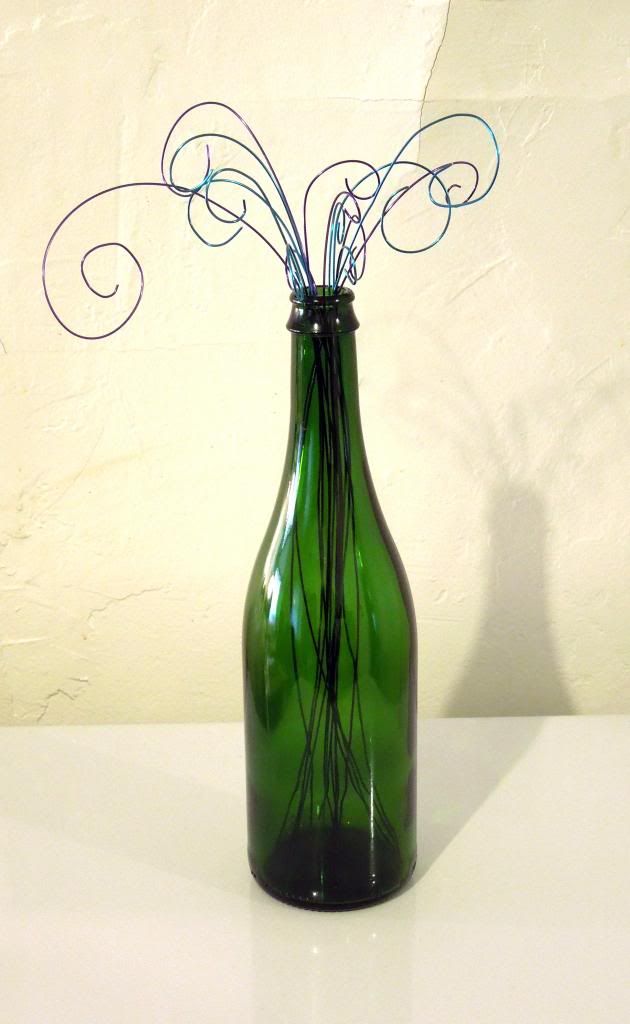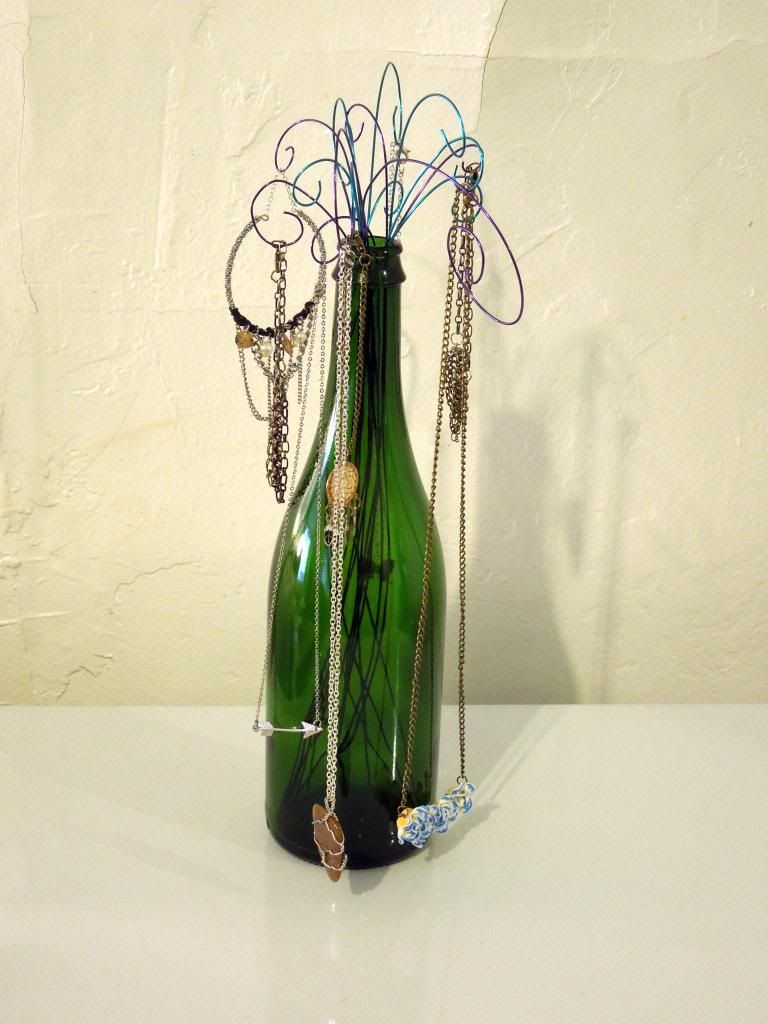 For another DIY jewelry holder idea, check out the end of
this post
.